Fair, transparent drug prices for all.
We're Honeybee - A new pharmacy offering the same prescriptions you take, for less.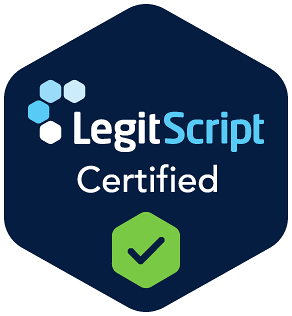 US based & Certified
We're shipping from lovely California to these states
Truly transparent
The first online pharmacy to post real wholesale pricing on prescriptions.
Customer Focused
No insurance or middlemen markups. Savings direct to you.
Our Clients Us
What a great company with great missions. Dr. Kim called me within a day of my placing an order, to update me with the status. My physician would have to approve the slightly different size of the prescription, and instead of my having to do all the work to get the approval, Dr. Kim did everything. A month later he called to check if I needed a refill ordered. I've never seen such remarkable customer service. The money saving is unbeatable, and they really care about their customers. I'm very grateful I found Honeybee.
Maya
November 26, 2018
I was paying $75 per month at Walgreens, now I pay $13 for a 3 month supply with Honeybee. Are you kidding me?! I love you Honeybee! You have this member for life!
Suzzette
November 6, 2018
Switching to Honeybee Health for my prescriptions has saved me so much money. Their prices are only a fraction of my old co-pay but even more impressive has been the outstanding customer service. Peter and his team make it very easy and they follow up to make sure that you are satisfied.
Kenneth M.
November 5, 2018
I was so happy to hear that this service has began. If you want a prescription pharmacy service that actually cares and doesn't treat you like a number, sign up with Honeybee. They aren't just any old mail order delivery or pharmacy. They actually get to know your needs. They make it so easy to keep on top of my medication needs and help every step of the way in transferring my prescriptions. They took care of it all. A very happy client!!!
Marcey B.
November 5, 2018
How Works
Search Your Medicine
then add to cart and submit your order
We transfer your prescription
in from your current pharmacy or doctor
Your meds are delivered
Free and fast!
Why You're Overpaying For Your Generics
Generic Drug
$2.00
Wholesale Cost
Buy At Retail Pharmacy
Buy At
Use Insurance
Pharmacy Benefit Manager
(Middle Men)
You Pay
$15.00
Negotiated Co-Payment
Use Discount Card
Pharmacy Benefit Manager
(Middle Men)
You Pay
$25.50
Negotiated Co-Payment
Cash
You Pay
$86.70
Retail Cash Price
No Mark Up
You Pay
$2.00
Honeybee Price
See How Much You Can Save
"Honeybee has helped me save over $700 on my meds!"
- Justin N.
Retail
Pharmacy
Using Insurance
Glimepiride 2 mg

$59.91

Metoprolol Succ 100 mg

$31.23

Clonidine 0.2 mg

$90.93

Metformin 1000 mg

$15.00

Losartan HCTZ 100/25 mg

$55.00

Simvastastin 20 mg

$8.00

Amlodipine 5 mg

$15.00
Total:

$275.07

Annual Drug Total:

$1,100.28

-

-

Annual Total:

$1,100.28
Buying Direct
Glimepiride 2 mg

$19.33

Metoprolol Succ 100 mg

$23.00

Clonidine 0.2 mg

$5.00

Metformin 1000 mg

$3.00

Losartan HCTZ 100/25 mg

$8.05

Simvastastin 20 mg

$2.12

Amlodipine 5 mg

$3.00
Total:

$63.50

Annual Drug Total:

$254.00

Annual Membership:

$36.00

Annual Total:

$290.00
You Save
$810.28
Savings
77%
Honeybee is free to join!
For only $3 per month, you get free shipping on all orders!
Monthly
- $3.00
Free Shipping
Wholesale Pricing Everyday
Pharmacist Consultation
Concierge Service
Medication Management
Free Medications*
You probably have more questions
How do you get my prescriptions?
We will contact your doctor or current pharmacy to get your prescriptions transferred in.
Because we're not limited by typical insurance day-supply restrictions, we can send out your meds as soon as we have your prescriptions in hand.
Are you available in my state?
Currently, we can service the following states:
Alaska, Arizona, California, Colorado, Connecticut, Delaware, Florida, Georgia, Hawaii, Idaho, Illinois, Maine, Massachusetts, Minnesota, Missouri, Nevada, New Hampshire, New Mexico, New York, North Carolina, North Dakota, Ohio, Pennsylvania, Rhode Island, South Dakota, Vermont, Washington, Wisconsin, Wyoming
If you don't see your state listed, don't worry. We're getting to you as soon as possible. Stay tuned!
How come you don't accept insurance?
The cost of generic drugs is going down, while copays and deductibles are going up. Why make you pay more?

The truth is, middlemen fees from insurance companies and plan administrators can cause you to overpay for generic medications.

As a Honeybee member, you're have the same access to wholesale pricing as the big retail chains, without the excessive markups!
Are you guys a real pharmacy?
Yes! We're a a California licensed pharmacy owned and operated by awesome pharmacists here in beautiful Culver City, CA.

You can verify our license information online with the California State Board of Pharmacy here.
Do I need a prescription to buy meds from you?
We can only fulfill your order request with a prescription from a valid prescriber located in the United States.

If your prescriber denies the prescription request or we are unable to attain your prescriptions for any other reason, then your order is held without charge until further notice.
Where do you get your drugs from?
As a licensed pharmacy, we are required by law to purchase only from licensed distributors here in the United States.
You get the same drugs, from the same familiar manufacturers.